Despite the complexity of the economic system, the gaming industry is constantly growing. But what should we expect from this business when industry experts are talking about a global recession?
In this article, we will discover the top ten gambling companies, ordered by market capitalization; mentioning an overview of the financial situation and future prospects.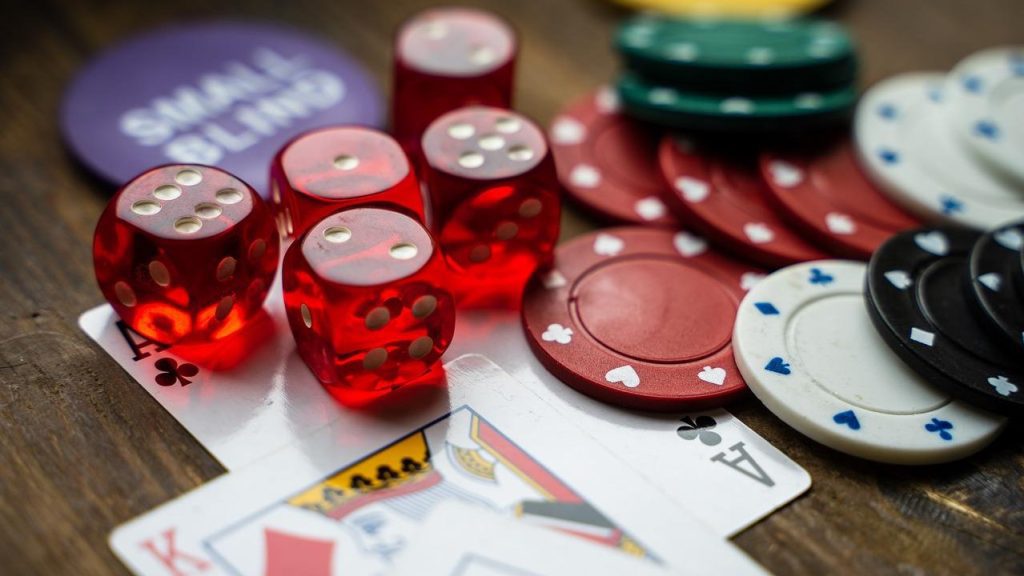 Française des Jeux (FDJ): 5.97 billion euros
Française des Jeux (FDJ) is the operator of the French National Lottery and entered the top ten with a market capitalization of $5.97 billion. But although revenue has increased, shareholders still do not have much confidence in its recovery.FDJ currently has as its main goal to be the leading operator of the French national lottery.
Wynn Resorts: $7.44 billion
Wynn Resorts has as the backdrop of its story two cities that are Las Vegas and Macau. While the city in Nevada has remarkably resumed its activities, the situation is less rosy for Macau. In fact, experts do not predict a recovery for Macau until at least 2023, assuming there are no further issues.Wynn Resorts' share price has been falling throughout this year: however, several analysts consider the corporate position to be relatively safe.
Entain: £7.2 billion
Entain is a predominantly online operator that has grown significantly in recent years. Market capitalization currently stands at US$8.2 billion, although the shares are currently valued at about £12: far less than the £17 at the beginning of 2022.
Undoubtedly this has also been partly driven by the withdrawal from the Netherlands, as well as stricter accessibility measures in the UK. Currently, experts predict an upward trend for Entain.
DraftKings: $8.34 billion
DraftKings – thanks to marketing and promotional offers – is in a leading position in the U.S. sports betting market.
The operator saw revenues of $466 million in the second quarter, although after deducting costs, it posted a net loss of $217 million. However, its stock price has actually increased.
Caesars Entertainment: $9.67 billion
Caesars is a land-based operator and after the end of restrictions caused by Covid-19, it has seen growth. However, since the beginning of the year its share price has fallen from over $89 to less than $45. Caesars is also attempting to make its way into iGaming, although it continues to focus on traditional casinos.
MGM Resorts: $13.11 billion
MGM Resorts is a predominantly land-based operator with locations in both Las Vegas and Macau, like Wynn Resorts. MGM Resorts in Las Vegas has facilitated offsetting revenue declines in Macau. The company is climbing back up after a lull. In fact, since March 2020, due to blockades and closures, its share price has plummeted to less than US$10, although we are now at a value of around US$30.
Aristocratic: AU $22.77 billion
Aristocrat is an Australian company, a manufacturer of gambling machines. The company was hit hard by the pandemic, but is now on the upswing with US$15.2 billion in market capitalization. Its Aristocrat share price has fallen from a high of over A$48 in late 2021, and is now rising.
Evolution Gaming: SEK 179.73 billion
Evolution with SEK 16.6 billion, is only slightly ahead of Aristocrat. Its growth is due particularly for the live casino segment, and the company continues to report outstanding quarterly results. However, Evolution's shares are unstable as the price first rose considerably and then had a downward trajectory.
Flutter Entertainment: 18.38 billion pounds
At US$20.9 billion, Flutter Entertainment represents Ireland with the silver medal. Its position is dominant in both the United Kingdom and the United States, partly due to the FanDuel brand.
In recent months, Flutter has experienced steady and sustained growth, thanks to its Italian expansion through acquisition of the Sisal brand.
Las Vegas Sands: $29.53 billion.
The top spot belongs to Las Vegas Sands (LVS), number one in terms of market capitalization.
However, its shares are not yet at the pre-pandemic level and at the moment, their price is just over US$38. This is far less than the February 2020 level of $70.
The bookmaker is tied to Macau and consequently to the city's recovery from Covid-19 and it may take a while yet. We need to see if investors will have confidence in the company to wait out this complex situation.
Conclusions
By now at the end of 2022, we can say that betting industry shows a good balance between online and land-based.However, it is complicated to predict whether this situation will be maintained in the future. One of the key points is to understand how and when the situation in Macau will recover, as this will certainly impact Wynn Resorts and LVS, as well as MGM Resorts to a lesser extent.